May 16, 2006
Matera - Massafra, 65 km
On the way to Castellaneta, the first town on today's route, the country we ride through is pleasant, neither boring nor spectacular, and there is little traffic. Castellaneta is the birthplace of Rudolph Valentino. "The Sheik" (released in 1921) was the movie that catapulted Rodolfo to stardom, and depicted in this role he is commemorated in his hometown. Otherwise Castellaneta is a quiet town with a supermarket which we welcome for providing us with supplies for a picnic and a shady piazza where we can enjoy our meal.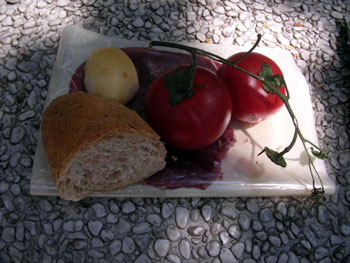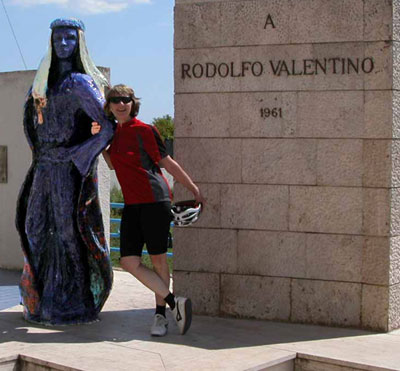 Lady Diane: Why - why have you brought me here?
Ahmed: Mon Dieu, are you not woman enough to know?
Quote from "The Sheik"

In Castellaneta, Rudolph Valentino's birthplace